With extensive research and development along with the finest conclusions Havells has developed the best in class products and are addressing the continuously changing requirements of our treasured customers. The growth in the flexible cables category has been brought about by bringing new and improved things to the interest of our customers. If there is something that is required everywhere irrespective of the genre of work being done, it is undoubtedly flexible cables.

Whatever the type of construction, industrial work, or domestic installation is being done, cables are always an integral part. Havells range of cables includes heat resistant flame retardant cables, flame retardant low smoke cables, halogen free flame retardant cables, flame retardant with lifeline, multicore round cables, flat submersible cables, telecom switch board, CATV coaxial cables, LAN cables, CCTV cables and speaker cables. Our entire range is highly reliable and safeguards all your appliances while doing the job. Get all this and much more at the best prices online, only on the Havells Shop.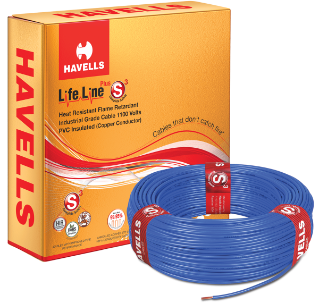 Heat Resistant Flame Retardant With Lifeline Plus S3
S3 safety at its best with the Flame Resistant and Heat retardant Cables With a suitable to bear temperature up to 85 degree Celsius along with flame retardant and heat resistant properties.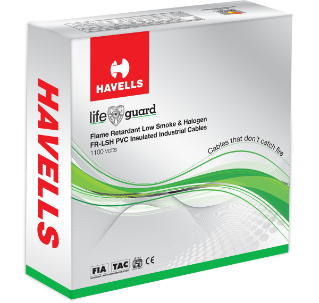 Flame Retardant Low Smoke And Halogen
Havells wires and cables – A combination of safety and efficiency Increasing human habitation has brought a lot of people and families living closer to each other within a single housing.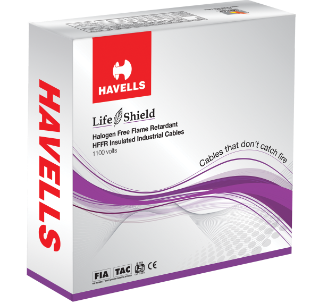 Halogen Free Flame Retardant
High energy savings combined with safety and eco-friendliness Built for the protection of human safety, Havells HFFR cables provide you with the security and are safe, reliable, fire retardant, flame retardant, lead free and non-toxic in composition.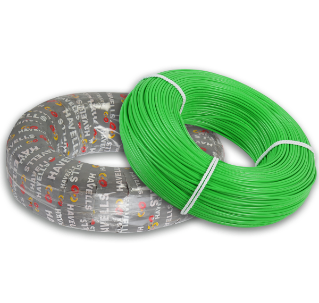 Flame Retardant With Lifeline S3
The flame retardant cables high on safety with S3 protection Havells flexible cables with insulation and Flame Retardant (FR) properties ensure optimum electrical and mechanical performance at higher temperatures.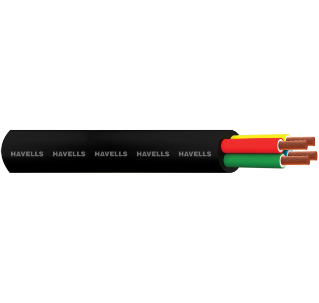 Multicore Round Cables
A long list of features such as safety, reliability, fire resistant, fire retardant, lead free, halogen free and non-toxic are associated with the flexible cables from Havells.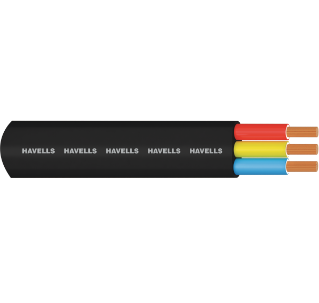 Flat Submersible Cables
Owing to the special safety parameters for the submersible cables, Havells flexible cables offer you a safe, reliable, fire retardant, fire resistant, lead free, non toxic cable that is eco friendly.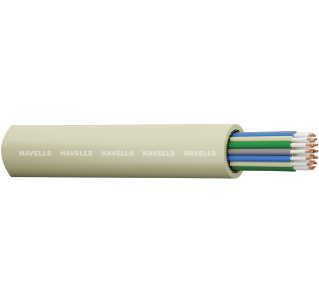 Telecom Switch Board Cables
Communication made easy with high quality Telephone Cables Made in conformity with the TEC regulations and customer requirements, the Havells range of telephone cables.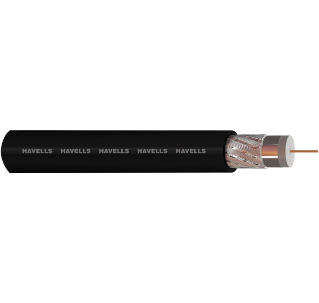 CCTV Co Axial Cables
Used extensively in cable TV and computer networking operations, the Havells CO-Axial Cables are known for their highest quality standard.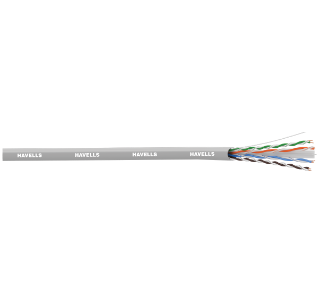 Lan Cables
Great internet speeds bound to come by with Flexible LAN CablesInternet is the world's platform for all day to day activities and a good LAN speed is the ultimate happiness goal.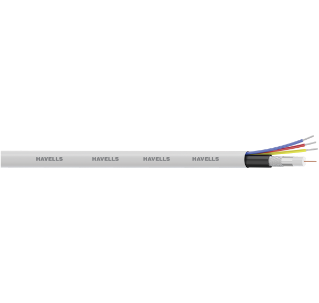 CCTV Cables
Flexibility, safety, security and a high quality performanceDesigned keeping the market standards in mind with all the parameters confining between the industrial ranges, the CCTV cables from Havells are the most advanced you'll ever find.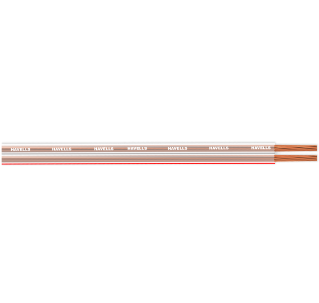 Speaker Cables
High quality music and efficiency with speaker cablesA high quality music output is everyone's desire and a wire glitch is a definitely no less than a spoiler alert.